Stay Informed about the Latest News
Sign up to our newsletter
Back to news
Elusive tryst with destiny: Sixty-eight years into Independence, the market still remains in chains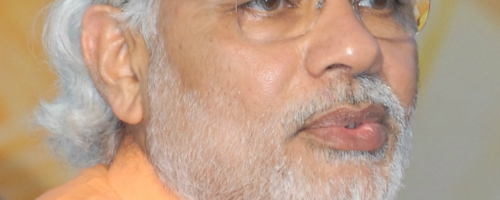 An approaching Independence Day is a good time to pause, extend our circle of concern beyond day-to-day events, and reflect upon our nation`s journey over the past 68 years as a free nation. As i look back on our confused history as an independent nation, i discern in the fog three great milestones: in August 1947 we won our political freedom; in July 1991 we gained economic liberty; and in May 2014 we attained dignity.
The landslide victory of last year invited us to be more imaginative in thinking about the nature of human dignity and to question our prejudices. The election affirmed the aspirations of millions that had pulled themselves up through their own efforts in post-reform decades into the middle class. It forced us to challenge our bias against panwallas, auto-rickshawallas, and other street occupants. That anyone can aspire to the middle class is changing the master narrative of our society.
I grew up in the idealistic days after Independence when we passionately believed in Jawaharlal Nehru's dream of a modern, just India. We were all socialists then. But as the years went by, we found that Nehru's 'mixed economy' was leading to a dead end.
Instead of socialism we had ended with statism, which we sardonically called 'licence raj'. Reforms in 1991 finally ended that agony. Since then India has risen relentlessly, enabled by two institutions of liberty — democracy and free markets. Nehru laid the foundations for our vibrant democracy but prosperity only began to spread once Nehru's over-regulating state stepped out of the way.
No one quite understands how our noisy, confused democracy of 1.3 billion people has become one of the world's fastest-growing economies. After all, 60 countries implemented the same reforms India did. Clearly, suppressed energy burst out after 1991, but did not imagine that our entrepreneurs would respond brilliantly to create innovative, red-blooded firms, who would compete brutally at home and then stomp onto the global stage.
The rise of India is importantly their story. India is a 'bottom up' success, unlike China's 'top down' triumph, orchestrated by a technocratic elite in an authoritarian state. The stubborn persistence of democracy over the past 68 years is even more bizarre. Time and again, India has shown itself to be resilient and enduring — giving a lie to the old prejudice that the poor are incapable of the kind of self-discipline and sobriety that make for self-government.
As we come to present moment, i would ask Prime Minister Narendra Modi to remember why he was elected. During his campaign, he mentioned vikas 500 times for each time he mentioned Hindutva. For the aspiring young who elected him, vikas was a code word for opportunity in the competitive market.
Modi promised to create an enabling environment that would allow people to do business without stifling red tape and notorious 'inspector raj'. So far, he has failed to deliver on that promise. Continuing retrospective taxation, in particular, has undermined his promise to improve the ease of doing business. India remains a hostile place to do business.
My advice to the PM is not to announce any new programme or scheme on Independence Day. Instead, give us a detailed report card on the overabundance of schemes that have been announced since May 2014. In particular, the nation awaits progress on 'ease of doing business'.
The World Bank Report will soon be out and many people fear that it will not be good. It would be prudent to start managing those fears. An important reason we elected Modi was his stellar track record of implementation in Gujarat.
Great leaders instinctively understand that execution is everything. Hence, they don't confine themselves to policy-making but get into the nitty-gritty of execution — not to interfere but to motivate and break barriers for their subordinates.
To make India a less hostile place to do business, Modi needs to vigorously 'sell' the market as Margaret Thatcher did in Britain and Deng Xiaoping in China. Too many Indians still believe that the market makes 'the rich richer and the poor poorer' besides leading to corruption and crony capitalism.
Despite the market having generated broad spread prosperity over two decades, people distrust it and the nation continues to reform by stealth. Mann ki Baat is an ideal forum to explain the difference between being 'pro-market' and 'pro-business'.
Pro-market is to believe in competition, which helps keep prices low, raise the quality of products, and leads to a 'rules based capitalism' that serves everyone. To be 'pro-business', on the other hand, means to allow politicians and officials to retain power over economic decisions and this leads to crony capitalism.
The rise of India has been the defining event of my life. It is not only good news for us but also for the rest of the world. At a time when the West is agonising over the capitalist system, a large nation is rising in the East based on political and economic liberty, proving once again that open societies, free trade and multiplying connections to the global economy are pathways to lasting prosperity and national success.
Gurcharan Das, August 21th 2015