Stay Informed about the Latest News
Sign up to our newsletter
Back to news
Tap nature for capital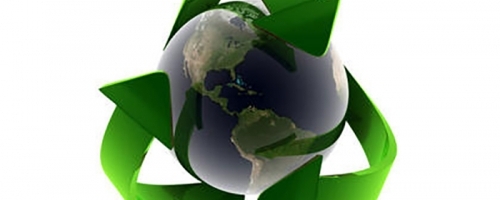 Sustainability graphic on Performance.go (CC BY 2.0) by Innov8social

Businesses across the globe are increasingly acknowledging and adopting sustainability as part of their core operational strategy for market positioning and branding. This phenomenon, though apparently prominent in the developed world, is also becoming fashionable among large businesses in India, though not ubiquitous.
Instead, many business enterprises in India still ask the question: Does sustainability affect profitability?
Natural capital
Though organisations accept that protecting the capital base is important for their bottomlines, it is not popular to extend the idea to their natural capital base. Rather, till recently, most parts of the world perceived environment and ecological concerns to be questions of ethics, that are anti-development. This made conservation move asymptotic with the core business, and was taken as external to fundamental human existence.
After the 1992 Earth Summit adopted the Brundtland Commission's definition of 'sustainable development', and the Convention of Biological Diversity (CBD) became effective in 1993, biodiversity conservation was recognised as an integral part of the development process by international law In science, the Millennium Ecosystem Assessment (MA) of 2005 enhanced human understanding of how the ecosystem functions in its own inimitable ways to provide services (benefits) to society in the form of provisioning (food, raw materials, genetic resources, water, etc.); regulation (carbon sequestration and climate regulation); culture (tourism and religion), and support (nutrient recycling and soil formation, among others). This gave a sharper idea of ecosystem-livelihoods linkages and also offered ways to appreciate that despite the other forms of capital — physical, human and social (institutions and relations) — businesses will not thrive without the quintessential natural capital
The developed world's corporate sector began to change its myopic view with the notion of 'sustainable business', as it began to understand that: their long-term survival depends on the resource base that is steadily getting depleted by then- own acts; their long-term costs will increase with the ecosystem's diminishing capacity to provide services; and that a 'sustainable' and 'green' business model will have a competitive advantage, with efforts reflected in the bottom line.
Therefore, when seen through the sustainability lens, the trade-off for the firm is between the choice of short-term rent- seeking behaviour, and long-term optimisation. While addressing the long-run and short-run trade-off, Michael Porter and Mark Kramer, in their works in Harvard Business Review, in 2006 and 2011, bring in the notion of 'creating shared value' or CSV — companies can generate economic value in a way that also produces value for society by addressing its challenges, bringing business and society closer.
Green balance sheet
According to Porter and Kramer, firms do this in three distinct ways: by re-conceiving products and markets; redefining productivity in the value chain, and building supportive industry clusters.
For example, Nestle tried to redefine its procurement process for coffee by working intensively with small-holder farmers from poverty-stricken areas of the developing and less developed world. They advised cultivators on farming practices, helped growers secure inputs at better cost and offered a premium for better quality and environment protection.
Quality certification and better market linkages improved yield, quality and growers' incomes, while farms' environmental impact shrank, ensuring a better soil quality and resource base. So, CSV was embedded in Nestle's strategic subscription to principles of sustainability.
In this context, it is important for the corporate sector to understand the significance of ecosystem services for their own business and for the global community on a larger scale; and to understand the footprint created by their own initiatives, ie, loss of ecosystem services.
Ecosystem services need to be valued in monetary terms to: help humans understand the importance of ecosystems for society, make policymakers aware of the importance of these services; draft proper compensation policies that asses the extent of negative externalities; and lastly, to help firms make better investment decisions.
The value of ecology
In a recent research on the Terai Arc Landscape (TAL) in Uttarakhand conducted by WWF India, the aggregate values of seven ecosystem services were found to be around $6 billion in 2015-16; the implication being, ruining this landscape is tantamount to destroying a value of $6 billion for humans. More than half the population in the region earns as little as $1.9 per day. The ecosystem dependency of these households is higher than those earning average per capita incomes, as they earn more from ecosystem services than incomes from various sources, thereby reestablishing the 'GDP of the poor' tag for ecosystem services.
Firms need to integrate these types of ecosystem service values in the benefit- cost ratios of their projects for taking informed decisions. A benefit-cost ratio (entailing the long-run impacts on ecosystem) that is greater than unity justifies that the firm's interventions are economically, socially, and ecologically viable. This, essentially, creates a 'win-win' situation for the firm and the communities at various scales, all of whom are fundamentally dependent on ecosystem services. This is the way sustainability gets embraced in the firm's decision-making with implications on the broader ecosystem, thereby creating shared value.

This commentary originally appeared in Mail Today.
Dr N. Ghosh,
Dir. ORF Kolkata
29 March 2019