Stay Informed about the Latest News
Sign up to our newsletter
Back to news
India's economic reforms: A flashback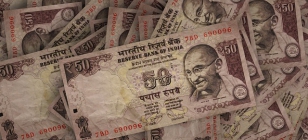 Twenty-five years to the day, India began its tryst with the reform process. A balance of payments crisis and the dismantling of the Soviet Union which fashioned the end of rupee-rouble trade meant that India had to pony up in a hurry. Prime Minister P.V. Narasimha Rao took the reins of power in extremely trying and difficult times. A major political assassination had meant that the Congress party had lost its popular leader Rajiv Gandhi and Rao, not the first choice, had been asked to step up to the plate. A consummate politician Rao understood what India required. It needed to shed its socialist dogmas, it needed to unfetter its economy and it needed a technocrat to usher in the radical changes. Rao's first choice was I.G. Patel from the London School of Economics who declined the offer. His second option was Dr Manmohan Singh, a career economist who had virtually held every important finance position in the bureaucracy. Dr Singh became the instrumentality of change. As he rose to read his first budget, India awaited change. It anticipated a new order, but what it got was a kick in the seat of its pants. Cataclysmic changes were announced with great rapidity and precision.
Devaluing the rupee (between July 1 and 5, 1991, the rupee was devalued twice), decontrolling gold, freeing up the stock markets to foreign portfolio investment, dismantling import controls, slashing customs duties, virtually abolishing licensing controls on private investment, cutting tax rates and breaking public sector monopolies -- a veritable catalogue of initiatives changed the course of this country forever.
From a nation trapped in its socialist moorings, Narasimha Rao understood the need of the hour and backed the economist FM to the hilt. Interestingly, a vast swathe of extremely capable bureaucrats and policy mavens assisted the new FM in all his endeavours.
Montek Singh Ahluwalia, Shankar Acharya, K.P. Geetakrishnan, M.R. Sivaram, N.K. Singh (subsequently a RS MP), Y.V. Reddy (who became RBI Governor) and even Rahul Khullar (who became Commerce Secretary and then TRAI chairman) were part of Dr. Singh's team. Dr. Khullar was private secretary to Dr Manmohan Singh when he was the FM.
N.K. Singh recently told me that 'Reforms were as much prompted by an impending economic crisis as intellectual persuasion; more by the former than latter.'
Interestingly, two other gentlemen played a handsome part as dramatis personae in those tumultuous times -- P. Chidambaram, who was commerce minister, and his able secretary Montek Singh Ahluwalia, who were instrumental in ushering the spanking new trade liberalisation regime.
Montek Singh then moved to finance and assisted the FM. In his maiden budget speech, the single biggest change was the banishing of the the Licence Raj. It was abolished facilitating private sector (including foreign investment) across industrial sectors and providing greater access to foreign technology. Foreign exchange reserves teetering on the edge of a precipice at $1.2 billion in 1991 have shot up to $355 billion this month. Duties were rationalised. Unthinkably, Peak Customs duty rates were slashed from 220 per cent to 30 per cent. Since it has been spared further.
Commerce is the modern axis. Everything revolves around it. Deep rooted beliefs and dogmas have to be consigned to the rubbish heap of history. The Hindu rate of growth is now an aberration, not the norm. Ironically, the moves to liberalise the economy and have it plug and play with a globalised world was done by what was in effect a minority government headed by Narasimha Rao. In 1991-92, GDP growth hit skid row at an abysmal 0.5 per cent. Many believe that the same dream team headed by PM Manmohan Singh for 10 years failed to deliver big ticket second generation reforms or transformative ideas because of allies like DMK, Left and later TMC. It became unfortunately a lost decade. Imagine if MMS 2 had been as exemplary as MMS 1. Then India would have reaped the breakthrough benefit.
India has come through unscathed, surviving its own balance of payments crisis in 1991 when it had to pledge its gold, the east Asian contagion of 1997 and the 2008 global meltdown. It obviously wants more. It awaits deliverance from being a capital, power and infrastructure deficit nation.
Sandeep Bamzai
31 July 2015
(The writer is a Visiting Fellow at Observer Research Foundation, Delhi)