Stay Informed about the Latest News
Sign up to our newsletter
Back to news
Brazil and China: Steady as a rock and on autopilot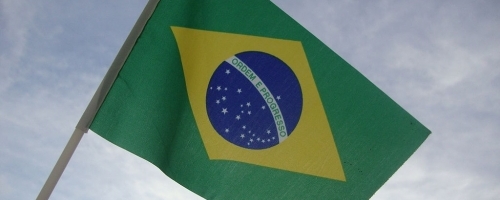 Porto Neto, CC BY-SA 4.0 , via Wikimedia Commons

Brazil does not have to choose between the US or China; Brasília will continue to engage with both based on its own national interests.
Multipolarity, multi-alignment, strategic autonomy, and active non-alignment have become buzzwords in the foreign policy community in India over the past two years. While the nuances between these words are lost even on most practitioners and analysts, perhaps the clearest term to define their ethos is multipolarity. Simply put, multipolarity signifies a world with multiple 'poles,' or power centres.
As the world's most populated country and one of the largest economies, many argue that India has its own pole in the international system. As academic Happymon Jacob posits, Indian policymakers inherently think of themselves as one pole in a multipolar world.
"India is not alone in this line of thinking. A country that lies 15,000 kilometres away from India shares an identical view of itself as a pole in a multipolar world—Brazil."
Yet, for all of New Delhi's exhortations, India is not alone in this line of thinking. A country that lies 15,000 kilometres away from India shares an identical view of itself as a pole in a multipolar world—Brazil. Like India, Brazil, too, is one of the world's most populated countries and amongst the top 10 largest economies, globally. After all, Brazil is endowed with copious natural resources, earning it the moniker of the 'breadbasket of the world'—no surprise given that its landmass is approximately three times the size of India's.
Since the 1930s, Brazil has had five "autonomists periods" of foreign policy: the Getúlio Vargas government from 1930-45, the João Goulart administration's 'independent' foreign policy from 1961 to 1964, the Brazilian military dictatorship's 'responsible pragmatism agenda' from 1964 to 1985, incumbent president Luiz Inácio 'Lula' da Silva's 'combined axis of foreign policy' during his first two terms from 2003 to 2010, and finally, Lula's present term. At the United Nations Climate Change Conference (COP27) in Sharm El-Sheikh, Egypt, in November 2022, Lula exclaimed that he sought "to help construct a global order that is peaceful and based in dialogue, multilateralism, and multipolarity."
Brazil-China: A steady relationship on autopilot
Lula's recent visit to China in April 2023 must be seen in this larger context of Brazil's independent foreign policy. It is a reminder that Brazil, too, like India, formulates foreign policy with the assumption that Brasilia, too, is one pole in a multipolar world. Given that Lula first visited the United States (US) in February 2023, some observers have raised the question of whether Brazil is more inclined to side with Washington DC or with Beijing. But this is a moot point: Brazil does not have to choose one side or the other. Brasília will continue to engage with both the US and China based on its own national interests.
More importantly, Brazil-China relations are already well-developed. The groundwork for more robust bilateral ties was laid in the early 2000s during Lula's first presidency, along with his counterpart Hu Jintao in China. Two decades later, the relationship is steady as a rock and on autopilot.
Lula's visit to China saw a mix of economics and politics.
As in most cases, economics trumps politics. Since 2009, China has been Brazil's largest trading partner. Much of this trade comprises commodity exports from Brazil to China. Brazil is the largest supplier of soybean, chicken, and sugar to China, and is also a major supplier of iron ore, petroleum, cotton, and tobacco. So, it should come as no surprise that Lula visited Brazil with a swarm of no less than 200 Brazilian business leaders. As a result, the Brazilian government signed deals worth 50 billion in Brazilian Reals, equivalent to roughly US$ 10 billion. Yet, even these agreements pale in comparison to the bilateral trade between Brazil and China of US$ 165 billion in 2022—a notch above India's trade with its largest partner, the US, at US$ 131 billion in 2022.
As expected, Lula's visit also had a strong political component. From a domestic standpoint, the visit provided Lula with an opportunity to appease Brazil's highly influential agribusiness lobby, many of whom are supporters of the right-wing opposition in Brazil. More important was Lula's rather dexterous comments on geopolitics during and shortly after his visit: He positioned Brazil as a potential broker of peace in Ukraine and debated the drawbacks of the US dollar as an international reserve currency (at a time when the Chinese Yuan has overtaken the Euro as Brazil's second-largest reserve currency). The significance of these comments was not lost on anyone as the Russian foreign minister flew to Brazil shortly after Lula's visit to China.
These are deft moves on the global table of geopolitics and are yet another reason why Brazil claims its own pole in a multipolar world. In fact, the proof is in the pudding: Washington DC took notice of Lula's sharp comments on Ukraine and the US dollar, and in an attempt to win back some favour, increased its stake in Brazil's Amazon fund from the initial US$ 50 million offered in February 2023 to US$ 500 million. This is a lesson in global diplomacy, and even New Delhi should take note.
Brazil may well continue to be under the geopolitical spotlight for the next few years. The rotating presidency of the G20 will move from India to Brazil in 2023, and Brazil will become the cynosure of all eyes as it hosts what Lula enthusiastically termed the 'diplomatic world cup.'
Hari Seshasayee (Strategic Studies- ORF)
19 May 2023