Back to Flash&Facts
The Sustainable Recovery Plan: Is it just another Plan ?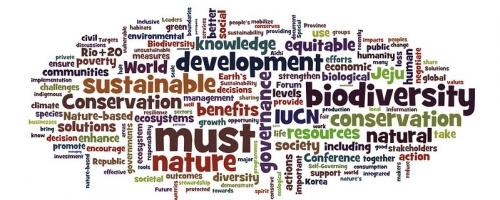 Wordled Jeju Declaration from the Septem (CC BY-SA 2.0) by planeta

And one more question: is it really an ambitious and realistic plan or is it just a smokescreen ? The International Energy Agency (IEA) in collaboration with the International Monetary Fund (IMF) released a few weeks ago a new "Sustainable Recovery Plan" which should lead governments across the world. This new report will require US$ 1 Trillion annually over the next three years. This significant amount represents about 0.7% of today's global GDP. The aim of this report is to help the world economy to recover and as a result to boost employment but in a sustainable way. More specifically this study highlights that policy actions and targeted investments could increase global economic growth by an average of 1.1 percentage points a year and "save or create" -which doesn't mean the same thing- 9 Million jobs a year. Nevertheless the authors of this report claim that it would be possible to reduce annual global energy-related greenhouse gas emissions by a total of 4.5 Billion tonnes by the end of the plan. Public opinion across the world require energy policy focused on the target of a cleaner and more resilient future. It is important to highlight that this Sustainable Recovery Plan was developed to avoid the significant rebound in carbon emissions that accompanied the economic recovery from the 2008-2009 global financial crisis.