Back to Flash&Facts
Is the European Green Deal Plan overambitious ?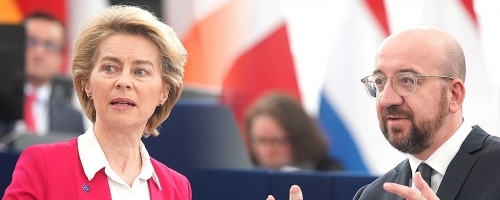 European Parliament from EU / CC BY (https://creativecommons.org/licenses/by/2.0)

The European Green Deal is described as the most ambitious plan ever presented regarding environmental issues. In a nutshell, the European Commission (EC) led by Mrs von der Leyen wants the EU to become climate neutral by 2050. And the interim target for 2030 is to reduce the EU's carbon emissions to at least 50% below 1990 levels (Re.EC). The transport sector in particular will need to make substantial efforts. Indeed, transport contributes to nearly a quarter of global energy-related greenhouse gas emissions. This very sensitive issue will require decisive action by the Member States. Otherwise, this figure will continue rising to reach one third of all emissions by 2040 (Re.WEF). In short, the transport sector must urgently reduce its dependency on fossil fuels.The EC also pledged to install at least one million recharging stations for e-vehicles. Furthermore, the targets of the EC in the sector of agriculture is very ambitious too. The use of chemicals pesticide is to be halved by 2030. And from 2021 at least 40% of the budget for the common agricultural policy will be devoted to tackling climate change. In addition, a 100 Billion transition mechanism will be established to help the European regions that depend the most on fossil fuels. This highly ambitious Green Deal Plan will make the European Union the world leader with regard to climate change issues. Obviously, however, we shall have to be particularly vigilant over the implementation of many of the measures proposed in this Plan. Indeed, it is appropriate to recall that today much remains to be done to convince the 27 Member States to fight against climate change together.