Back to Flash&Facts
Did we enter a New Era of Pandemics ?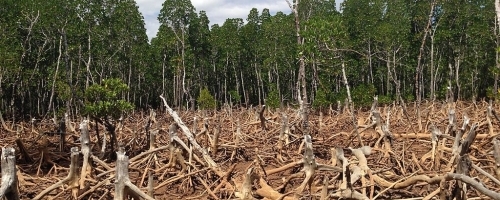 Cunningchrisw, CC BY-SA 4.0 , via Wikimedia Commons

This question must indeed arise. Here is the key information resulting from the report from the Intergovernmental Science-Policy Platform on Biodiversity and Ecosystem Services (IPBES): Pandemics will occur more often and spread more rapidly. And these pandemics will kill more people and cause more damage to the global economy. The pandemic we experience is a direct result of human activities. It should be stressed again that these human activities are the main cause of climate change leading to a very significant loss of biodiversity. Scientists estimate at 1.7 million the number of viruses not yet discovered. More than 800,000 of them could infect humans. These viruses are currently present in mammals and birds. That being said, all these risks could be reduced if we took care to preserve biodiversity and in particular by making better use of land and changing many agricultural practices. And it is also crucial to limit wildlife trade and fight effectively against deforestation. Warnings about ecosystem degradation is increasing throughout the world. The consequences are potentially dramatic for the human species, but not only. Many animal species are also at risk today and many plants are in danger. At least we will not be able to argued that we had not been warned.